As we head into the busy Christmas period, I am delighted to report that our events are back and have been a huge success this year.
Annual Dinner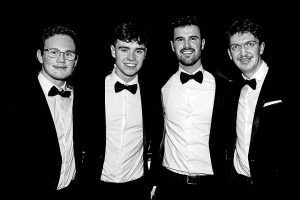 Our Annual Union Dinner was held on the 4th of November in the Mansion House and was a great night with over 250 past pupils and guests in attendance. Special thanks to Andy Dunne (OB 1998), Micheal Hickey (OB 1973) and Alex Soroka (OB 2019) who treated us to a fascinating insight into their sporting lives, past and present. Micheal Hickey had us all on the edge of our seats as he took us through the Cup campaign of 1972, when Belvedere beat Terenure in the final in Lansdowne Road.
This year's Social Justice Award was not presented to any one individual, but to the victims and survivors of historic abuse in the College. The award this year was in recognition of the great courage and resilience shown by these men over the past number of years.
A link to the photos from the evening is set out below. The low-resolution images are downloadable so that members can help themselves, share etc. If anyone would like a copy print, just drop Fionan O'Connell an email – fionan@fionanoconnell.com. (4×6″ prints framed to 8×10″ in real black ash wood for just €40 and there's still time for Christmas ordering!)
Gallery: https://www.fionanoconnell.com/belvederecollegeuniondinner2022
Password: brianoneill
Annual Mass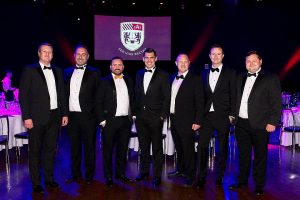 On the Sunday following the Annual Dinner, I had the pleasure of attending the Annual Mass for Deceased Belvederians in the College Chapel. The Mass is held every year to remember those past pupils and staff associated with the school, that have died in the past twelve months. Also remembered are family members (parents, spouses, partners, siblings and children) of past pupils and staff who have died during the year. College Rector, Fr Paddy Greene S.J. celebrated the mass and the Belvedere Chamber Choir sang beautifully and added enormously to the service. Huge thanks to John O'Reilly and Martin Ryan for all their hard work in arranging the mass. Special mention to the Ladies Committee for the tea and coffee afterwards in Belvedere House. There is no doubt that this event is very much appreciated by those who have lost family members and friends over the course of the year
Junior Union Event
On the 7th of December last, I attended the Junior Union's first event for the last couple of years. The Belvo Rugby Legends evening was hosted in the College's O'Reilly Theatre and featured Ollie Cambell, Cian Healy, David Hawkshaw, Alex and Ivan Soroka. The panel were brilliantly interviewed by Phil Egan and the audience of almost 250 were entertained by the Panellists with great stories and anecdotes from their respective rugby careers, both in school and afterwards. This was principally a fundraising event in aid of Together for Ukraine, a charity started by Alex and Ivan. It was incredible to hear their stories from Ukraine and the impact the war has had to-date at every level. Donations to this great cause can still be made through Alex's GoFundMe page which can be found via his Insta bio @alexsoroka55 or at gofuundme.com http://gf.me/u/23iczg/
Congratulations to Dan McCaffrey and his JU committee for organising this event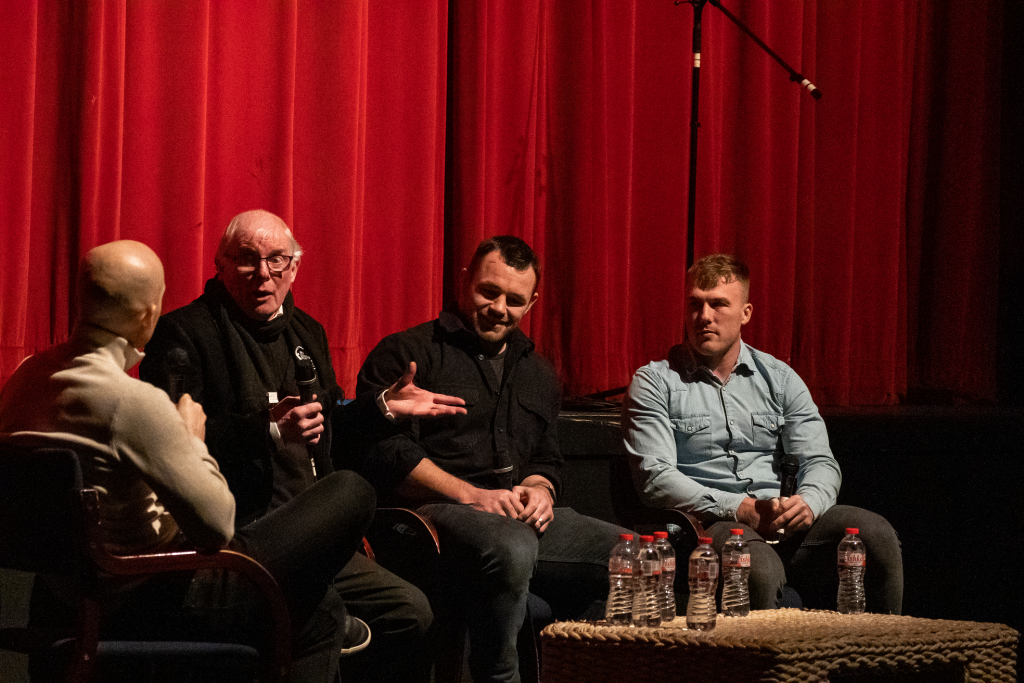 Sleepout 2022
The Belvedere College annual Sleep-Out will take place through the 22nd, 23rd and 24th of December in two locations; outside the GPO on O'Connell Street, Dublin 1, and in the College car park on Temple Street. Over 250 students from 4 th, 5th and 6th year will be sleeping rough across both locations, as well as in their back gardens, as part of this event. Donations can be made on the street during the event or online at any time via the Sleep-Out 22 JustGiving page : Information can be found on social media (linked below) or at any time on the college website: www.belvederecollege.ie
Email – sleepout@belvederecollege.ie
Instagram – @sleepoutdublin
Twitter – @belvosleepout
TikTok – @sleepoutdublin
New linkedin and Instagram accounts
We are delighted to announce that we have a new Belvedere Union Linkedin Group and Instagram account (@BelvoPPU). Please follow us here or click on the social media tabs at the bottom of this newsletter.
Dates for 2023
Business Network Lunch
Our Business Network Lunch takes place on 12th May in Fire Restaurant. A booking Link will be available from March 2023.
In addition, we have a Business Network event planned before Easter next year (details to follow) and a summer event, which will follow the lunch. Details will be posted to our website and across all social media channels in due course.
Golf
The Captains Prize (John Hedigan) will take place in Portmarnock Golf Club on 29th June 2023 and the President's Prize (Brian O'Neill) will take place in Royal Dublin Golf Club on 31st August 2022.
Bookings will open 6 weeks prior to both events.
Reunions
Class of 2013 will celebrate their ten year reunion 27th January.2023. Booking can be made here
Class of 2003 will celebrate their twenty year reunion on 24th February 2023. Booking can be made here
Class of 1993 will celebrate thier thirty year reunion on 21st April 2023. Booking can be made here
Class of 1963 will celbrate their sixty year reunion on 10th March 2023.
All reunions will take place in Belvedere House, Great Denmark Street. If you would like to organise a reunion for your year, please contact Ciara Banks in the union office at belvedereunion@belvederecollege.ie
On behalf of the Belvedere College Union, I would like to wish all pupils and staff of the College, past pupils and their families a peaceful Christmas and a very happy New Year.
Brian O'Neill
Union President