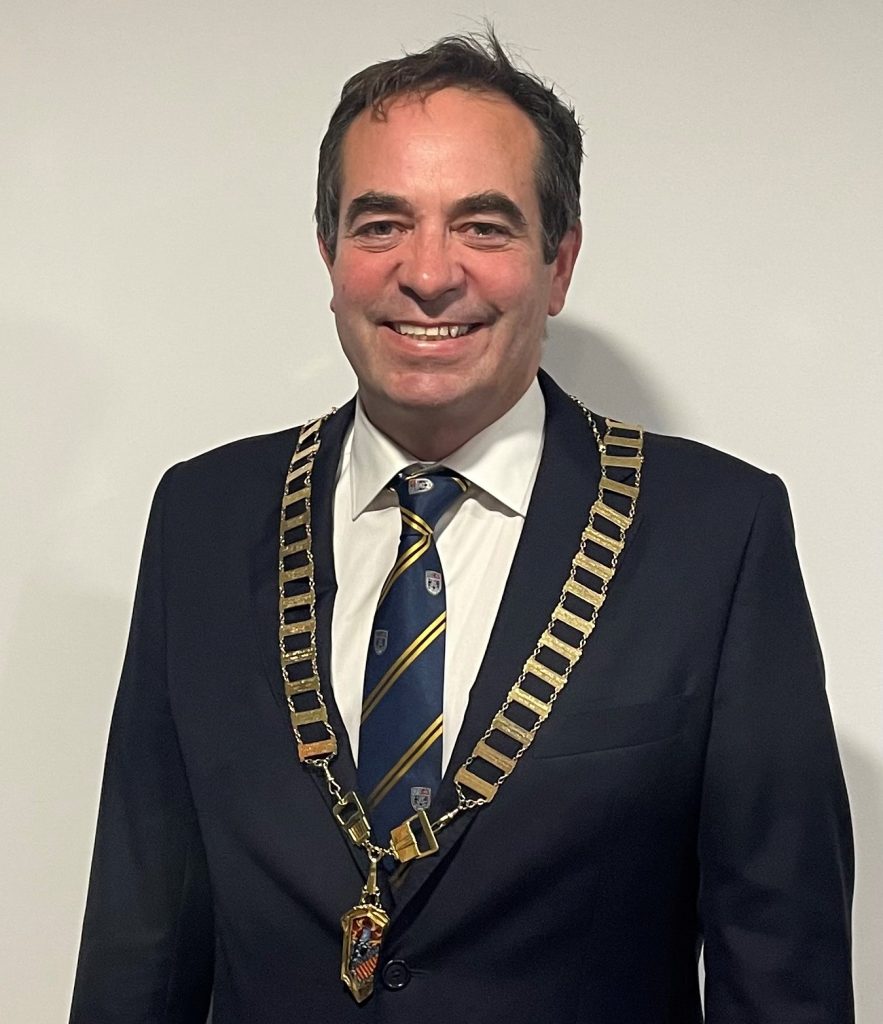 Thank you for giving me the opportunity to serve as President of the Union this year, it is an enormous honour. I am excited to be able to build on what our recent presidents and committees have achieved in the past number of years and am really looking forward to meeting as many of you as I can over the forthcoming 12 months.
We hope Covid is behind us and regardless, are planning a full return to hosting in-person events this year, starting with the Union Dinner, which takes place on Friday the 4th of November next in the Mansion House. The Dinner will have a slightly different format this year, with music and guest speakers, so please come along with friends from any year. It promises to be a great evening and a fantastic opportunity to reconnect with friends from school that you may not have seen for years.
As well as our usual events, we are planning a full itinerary of Business Forum events over the course of the next twelve months, culminating with the Business Lunch at Fire Restaurant in May next year.
We will keep in touch with you about all events and with our news throughout the year with regular emails and notice of events will be posted to our website at www.belvedereunion.ie. Bookings for events and membership of the Union will be enabled through our website and I would urge you all to join up and participate in any way you can this year. More members will enable us to arrange a greater range of activities and to build a stronger network of support.
Key to the Union is also our fund raising and support of charities including the Belvedere Youth Club, the Belvedere Benevolent Association, and the Social Diversity Fund. Most of these charities have really suffered due to the lack of opportunity to fund raise over the course of Covid. I hope that increased attendance and participation at our events over the course of this year will enable us to provide greater support to these charities going forward.
Finally, we always have space on our committee for any past pupils who would like to get involved, so please do not hesitate to get in touch if that was something you would be of interest to you.
I look forward to your support over the course of the year.
Best wishes,
Brian O'Neill (OB '88)